Lauris Online EHR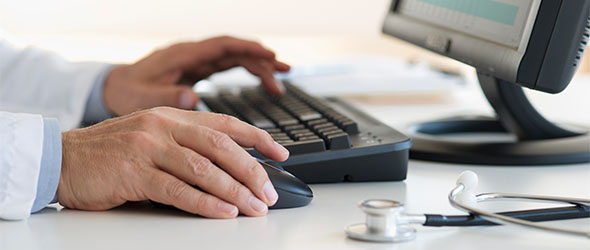 Lauris Online is a comprehensive Electronic Health Records (EHR /EMR) solution for Residential and Community Based Providers of Mental Health, Behavioral Health, Substance Abuse, Psychiatric Care, Counseling, Case Management, Home Health Care, and other treatment programs that can benefit from structured capture and management of all their client data. Therapists generate assessments, treatment plans, therapy notes and any other documents unique to your programs. Manage insurance and other third party funding authorizations, process billing and manage receivables, while making the most of your client data to track clinical outcomes and financial performance.
Behavioral Health and Mental Health service providers operate in a regulatory environment that is focused on their clinical forms, and Lauris Online is centered on those forms. The Lauris Online Production Team migrates your existing documents to the Lauris platform, maintaining the integrity of the processes you have in place today, while enhancing both your forms and workflow to help insure you get the data you need. You can also customize the organization of your client charts similar to the way you organize a paper binder, with tabs defined by you, where the EHR /EMR intelligently stores documents in the appropriate tab upon creation. Lauris Online is the perfect solution for any clinical environment, whether clients are served in the home, school, private office, hospital, or residential treatment center. You will have secure access to your forms from anywhere in the world, and without limit to the number of simultaneous users that can access the system.
The Lauris Online EHR is HIPAA compliant, and is an Electronic Health Records system Certified to ONC standards by Drummond. Lauris Online integrates all the processes and workflow from intake to discharge, effectively integrating your authorizations from vendors and third party payers, and providing effective electronic claims processing and AR tracking. Our unique approach to utilization managment provides you with effective tools to insure you get paid for the work your staff is providing, whether funding is provided by Medicaid, Medicare, commercial insurance, or the bill is paid directly by the client. With tight integration of your clinical workflow, funding authorizations, and billing data, Lauris Online gives you the reporting tools you need to manage your behavioral health or mental health treatment organization from both a clinical and financial perspective.
Lauris Online is Device and Operating System Independent
Your staff has great flexibility in the devices they use to access the Lauris Online EHR. The electronic medical records system is web based, enabling your staff to use the most common browsers on Windows, Android, or Apple devices.
Offline Functionality
With Lauris Offline Forms Application, your staff can create documents and capture electronic signatures even when access to the Internet is not available, uploading completed documents once Internet connectivity is restored. Our Offline Forms Appication is available on Windows, Android, and IPAD (2ndQTR 2016). Content can even be entered into your forms using Voice Recognition to make your staff more efficient. The option to create clinical and other forms and capture electronic signatures offline is critical for our customers who provide community based services in homes and schools where Internet access is not always available.
You own your charts and your data
We do not trap you with high up-front costs, and difficult processes in getting control of your client charts. Our fees are among the lowest of any comprehensive solution on the market, and initial set up costs are extremely reasonable. Set up fees are invoiced as work gets done, and you have an opportunity to see the system you are paying for. You also have the option to choose the Lauris Online Local Back Up Module to store your documents and data on your own servers under your own roof.
Lauris has a Scalable Architecture with a Scalable Cost Structure
With Lauris Online, there is no capital investment-- no software or server hardware to buy, no license fees. The cost structure is a Pay-As-You-Go model, based upon usage, and we commit to the pricing scale so your costs are predictable. As a result, your cost can adjust to the growth or contraction of your business environment. Lauris Online works for the smallest of agencies, and yet is in use by organizations with diverse facilities and programs that span large geographic areas. With other vendors, you have to make 6 and 7 figure financial commitments, effectively betting your business, or betting your job on the capacity of the vendor's solution to meet your needs. With the Lauris Online EHR, you do not have to make major financial commitments, and since deployment of the EMR can be completed in a few months instead of a few years, you will quickly start to see the benefits that the Lauris Online electronic medical records system can bring to your behavioral health or mental health organization.
Evolving with the need of our customers
We are committed to continual improvement of the Lauris Online EHR. Every Feature in Lauris Online is there because it was requested by at least one of the customers who use the product. Lauris Online development is not just customer oriented, it is driven by our customers. We listen to the needs of the customer, and the resulting enhancements to Lauris Online are constantly being made available to the entire user base. Some of the improvements are subtle, while others are major leaps forward. While each enhancement starts as an important need for at least one Lauris Online customer, the same feature often becomes a performance improving discovery for others. Even features developed for compliance with our ONC Certification is done to insure that the system not only passes certification testing, but meets the needs of our customers. This customer focused approach to the evolution of the Lauris Online EHR has resulted in a very flexible system that is very effective for not only Behavioral Health and Mental Health treatment organizations, but virtually any Human Services or Case Management provider. Click on the options in the Lauris Online menu to learn more about transitioning to electronic health records with the Lauris Online EHR.